Chadar Trek - The Winter Trail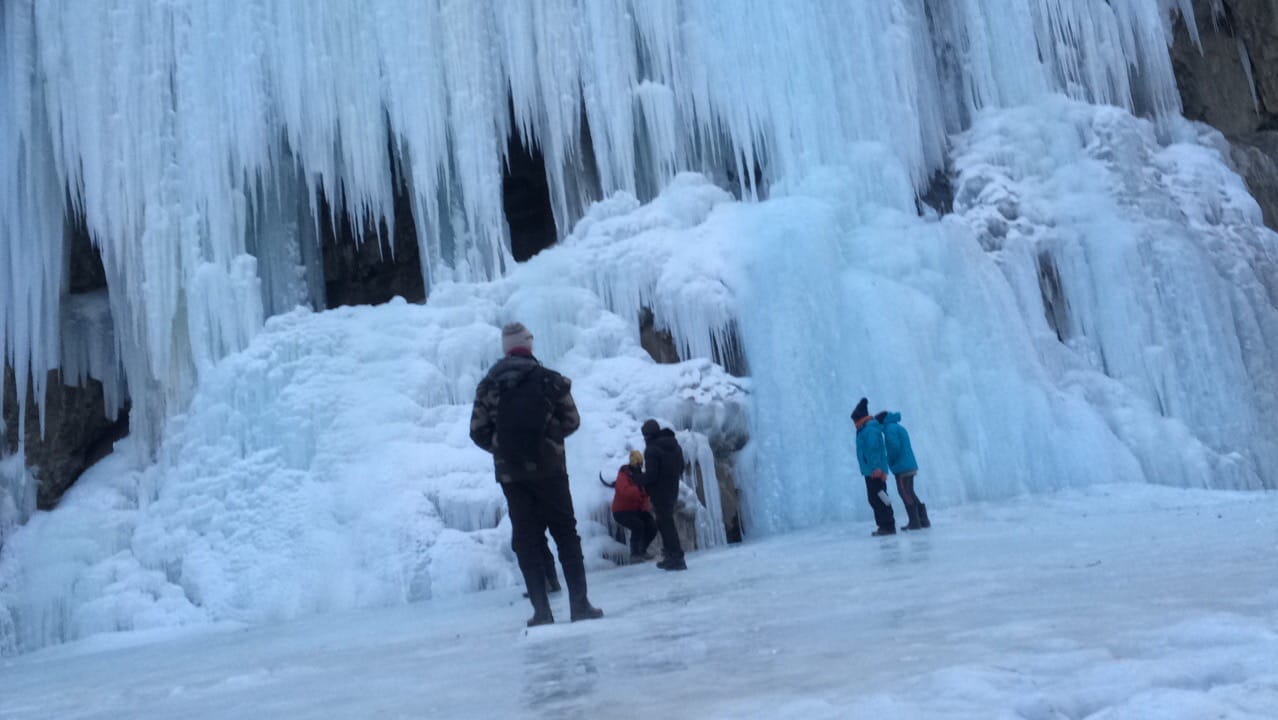 "Chadar Trek" states the frozen path over the flowing water. Don't you feel exciting as you are going to do this adventure? Let's have a look to the whole journey of the Chadar Trek or the Zanskar Gorge. The only meaning of travel this area is during the harsh winter months. Quite challenging though breathtaking views of the place will attract you towards it.
Chadar Trek is a winter trail in the Zanskar region of Ladakh, in the Indian state of Jammu and Kashmir. The temperature during the trek varies from around -5 to -20 degrees Celsius and the trekkers would occasionally face perpendicular rocks of the Zanskar River. Journey will start from the Leh. You can outgo to the places sacred Buddhist Stupa, Shanti Stupa and to witness an all together beautiful sunrise along with capturing a panoramic view of the town of Leh.
This particular trek would need you to get a medical checkup done at Leh as the government has made it compulsory for all the trekkers to obtain a clearance certificate. Apart from those formalities you will have sufficient time to roam around in the market and try the local cuisine. Thukpa along with Kulcha and Qahwa.
Original Chadar Trek will be started from here, keep your eyes open to the fullest extent as mesmerizing view will render you extreme joy. Tibb Cave, which will provide you shelter for the night. You will witness various frozen waterfalls and also cross gorges and ravines. Butter tea would give you some relief from fatigue. Moving from Tibb Cave to Naerak Camp you will be fascinate after witnessing the largest frozen waterfall and the prayer flags will catch your heart. The bridge built next to the waterfall is used in summers to reach Zanskar from Leh.
At Shingra Koma you will get a chance to witness high mountains along with the footprints of wild animals like the Snow Leopard, Foxes and Himalayan Ibex. And if you are really lucky, you might end up spotting them because they would surely silently staring at you!
Life isn't worth until and unless you explore the places such as Chadar Trek. Walking on the frozen river will feel you the adventurous indeed. Be the daredevil with Compass Holidays & Adventure.