Jaisalmer - The Golden City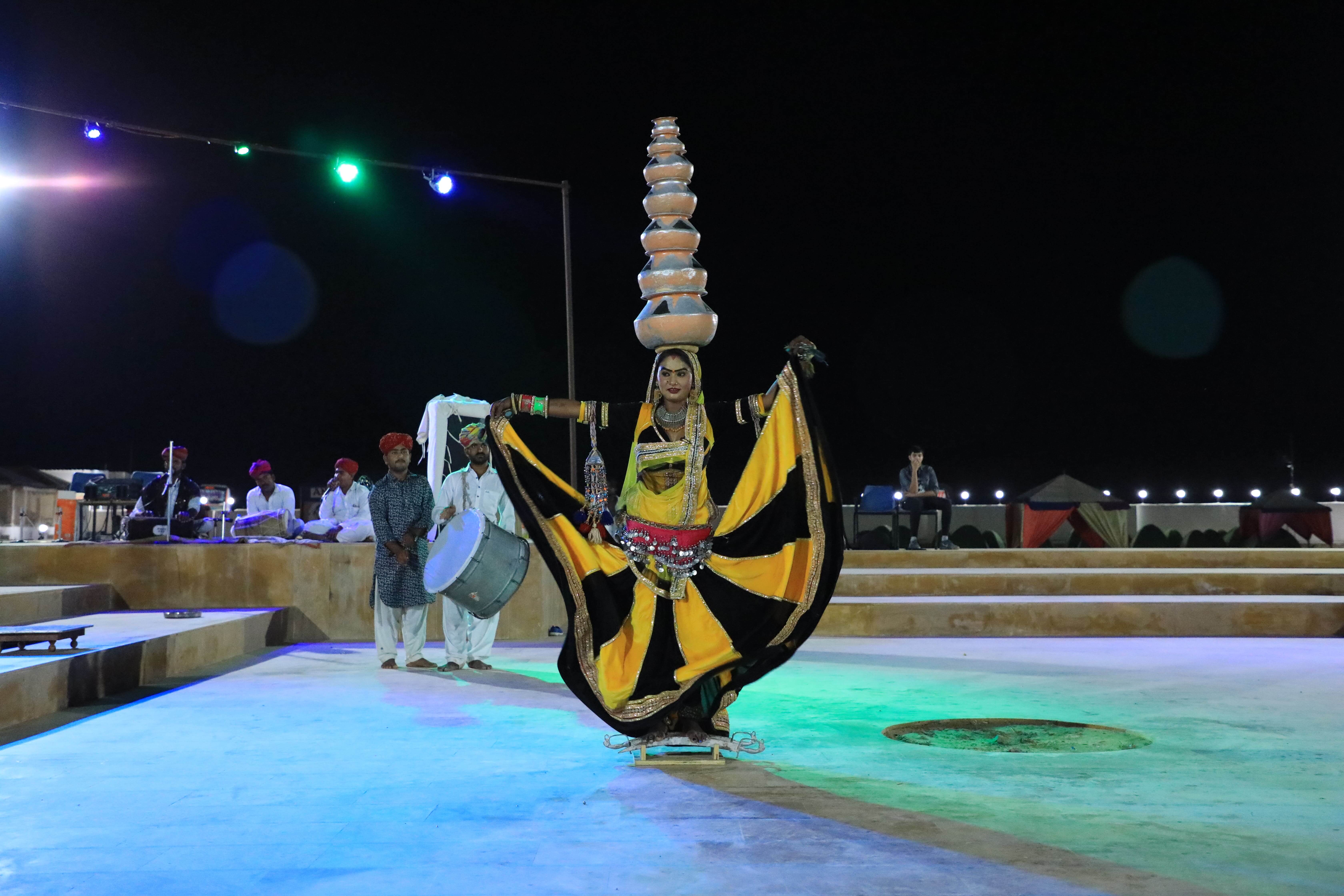 Jaisalmer a culturally rich place, known as "The Golden City", town carved from yellowish sandstones. The city is located at the Rajasthan, India. The town lies in the Thar Desert. The heritage of our history can be found in the Rajasthan and Jaisalmer is one of those places.
The most captivating places of Jaisalmer are Tanot Mata Temple, Longewala Border War Museum, Sam Sand Dunes, Kuldhara Haunted Village, Bada Bagh, Jaisalmer Fort, Gadisara Lake and Patwa Haweli. Historical places and geographical beauty are the rare combination of travel spots and Jaisalmer is one of them.
Tanot Mata Temple and Longewala War Museum are known for its historical chronicle. These two places states divinity and war history. During the Indo-Pakistan war in 1971, Pakistan army dropped bombs targeting to the temple, but not a single one was exploded. Till the date Tanot Mata Temple is taken care by the BSF India.
Sam Sand Dunes are a place from where a magnificent sunset can be viewed. Sweeping dunes, colored sky and that wind touch your skin will drop you in another world! Camel ride and Jeep safari can be add-on to your journey.
Kuldhara Haunted Village is known for a curse that no will re-populate the village. Paranormal specialists claimed paranormal activities at this place. Well known movies are picturised at this place. The government has announced the place as a tourist spot.
Bada Bagh is situated on a small hill. A place has a garden nearby lake and cenotaphs carved by sandstones. There are cenotaphs for rulers, queens, princes and other royal family members. Each ruler's cenotaphs have a marble slab.
Jaisalmer Fort is an excellent example of carvings in the sandstone. There are many Jain temples inside the fort. During the day fort's yellow sandstones walls are a lion colored and fading to honey gold color while the sun sets.
Gadisara Lake is a rainwater lake surrounded by smaller temples, artistically carved cenotaphs and ghats with a scenic view.
Patwa Haweli is a cluster of five small hawelis. It has an amazing architectural design catch your eyes indeed.
Jaisalmer is one of the best places to go off from your routines and joy the holidays. Many of the Bollywood movies are pictured here as the perfect cinematic views can draw to this place.