Best Trekking Places of Himachal Pradesh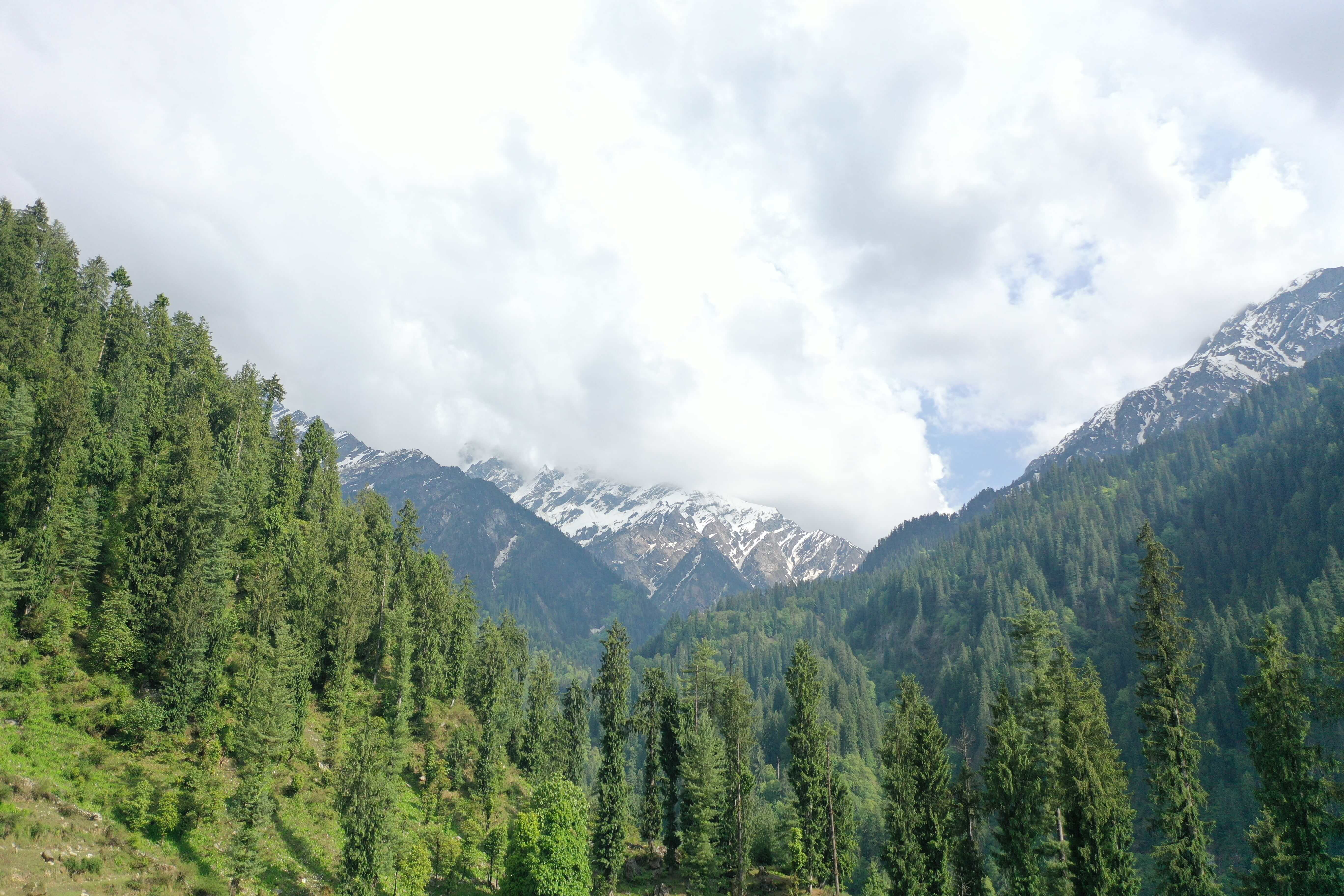 Himachal Pradesh is a state in the northern sector of India. Situated in the Western Himalayas, bordered by the states of Jammu and Kashmir, Punjab, Haryana, Uttarakhand and Tibet. The whole state with its Himalayan landscapes fascinate tourists from all over the world. Hill stations like Shimla, Manali, Dharamshala, Dalhousie, Chamba, Khajjiar, Kullu and Kasauli are famed destinations for both domestic as well as foreign tourists.
Let us have a journey with words to most popular places of Himachal Pradesh are Dalhousie and Dharamshala. Places have a dazzling view in all seasons, but in winter it has a variant charm. Dalhousie is a hill station in Chamba district, in the northern Indian state of Himachal Pradesh. A picturesque aspect of nature can be felt here only! Mountains, rivers, paths and trees are covered with snow. The blending of white snow and blue sky will doubtlessly hypnotize you!
Khajjiar, Kalatop, Dainkund, Panchpula, Chamera Lake, Triund, Dharamshala Cricket Stadium, Dal lake, Dalai Lama Monastery or Namgyal Monastery, Naddi and McLeod Ganj are the glittery spots of Dalhousie and Daharmshala. Khajjiar is notable as "Mini Switzerland" on the map of the world. Surrounded by small lakes and spongy land with weed add glamor to this place. Paragliding is the most likable activity from Kajjiar.
The Kalatop Wildlife Sanctuary is one of the most scrumptious places to visit in Khajjiar. The wildlife reserve includes trees such as Blue Pine, Green Oak and Rhododendron. Animals like barking goral, Himalayan black marten, langur, jackal, bear, and leopard can be spotted within the sanctuary. Mesmerizing sunset and small side streams of River Ravi compose this place as spectacular.
Dainkund is the highest peak of the Dalhousie and final summit point of trekking. Hike to the uphill must be an adventurous thing and you must have it once in a lifetime.
The place Panchpula is a pretty as a picture, which is encircled by picturesque mountains and green valleys and is only three kilometers from the main city of Dalhousie. The Land with bedspread of grass and the sound of the water of the waterfall seems like a tune played by the nature will definitely take you some other world!
Chamera Lake is noted for boating and fishing in Dalhousie. It is a place surrounded by the trees and greenery everywhere. Dal Lake is remarkable for houseboats, Shikaras and floating gardens. The view of the gardens is the ideality of Mughal culture.
Dharamshala Cricket Stadium is the name of the world's highest cricket ground is located in Chail, Himachal Pradesh. It is a picturesque venue with the snow-capped Himalayan mountains in the background.
Namgyal Monastery is a place where you will feel blissful with the activities, namely Turning prayer wheels, Meditation, reading devotional books at the Library and Museum pertaining to the Dalai Lama and the Tibetian culture.
Naddi is the trekking venue since we will have a glimpse of top view of McLeod Ganj. McLeod Ganj is the periphery of Dharamshala. Tourism is an important industry in McLeod Ganj. The town is renowned for Tibetan handicrafts, thangkas, Tibetan carpets, garments, artisanal peanut butter and other memento.
Gandhi Chowk and Subhash Chowk are the local marketplace to purchase Conventional sacks, dolls, crafted works and shawls are famous from Dalhousie which will be the souvenir for your trip of Himachal Pradesh!